Every day, Vergers Leahy process an average of 500,00 pounds of fresh fruits and vegetables for Canadian, US and international markets. To reduce operating costs and ecological footprint, Vergers Leahy have chosen biomass as a renewable energy source for their agro-food processing.
C-nergie was therefore mandated to build the new biomass thermal power plant to replace their old heavy fuel plant. 
The benefits are:
-95% savings on the oil bill (diminution of 400 000$);
-570 000 L of heavy fuel-oil saved;
-Return on investment period of less than 2 years;
-2 370 000$ in subsidies;
-1900 tons of GHGs/year, The average annual consumption of 475 passenger vehicles;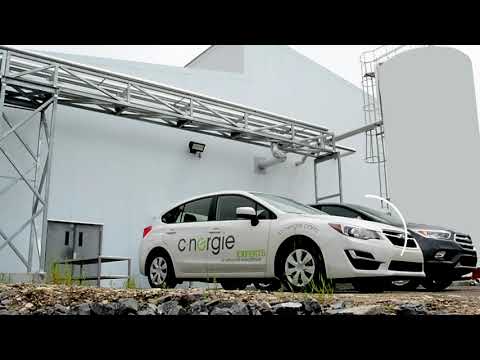 Vergers Leahy
"Vergers Leahy has been established in the apple processing business since 1980. They produce over 95% of all private label apple sauces in Canada. In 1992, they launched the Applesnax / Délipomme brand.  Today the company processes an average 225,000 kg of fruits and vegetables daily on its seven production lines." 
Source: http://applesnax.com/
Today the company processes an average 225,000 kg of fruits and vegetables daily on its seven production lines. - See more at: http://applesnax.com/en/about/#sthash.fx8G8ozZ.dpuf
Today the company processes an average 225,000 kg of fruits and vegetables daily on its seven production lines. - See more at: http://applesnax.com/en/about/#sthash.fx8G8ozZ.dpuf
Today the company processes an average 225,000 kg of fruits and vegetables daily on its seven production lines. - See more at: http://applesnax.com/en/about/#sthash.fx8G8ozZ.dpuf