Ecocapsule
Tuesday September 1, 2015


Energy autonomy is a concept that many consider utopian and unachievable. We try to get closer to this state to the best of our abilities, but reaching it can seem impossible. However, it is far from being the case. Indeed, the Slovak architectural firm "Nice Architects" has developed an ecocapsule that can be placed at any location, allowing its owners to live away from civilization, while having access to safe drinking water, comfort, and electricity. Following the more and more popular micro-houses movement, this capsule is designed to take advantage of all the necessary space in order to minimize its size. It can comfortably accommodate two adults, has a kitchenette with running water and a toilet and hot shower, not to mention the storage space.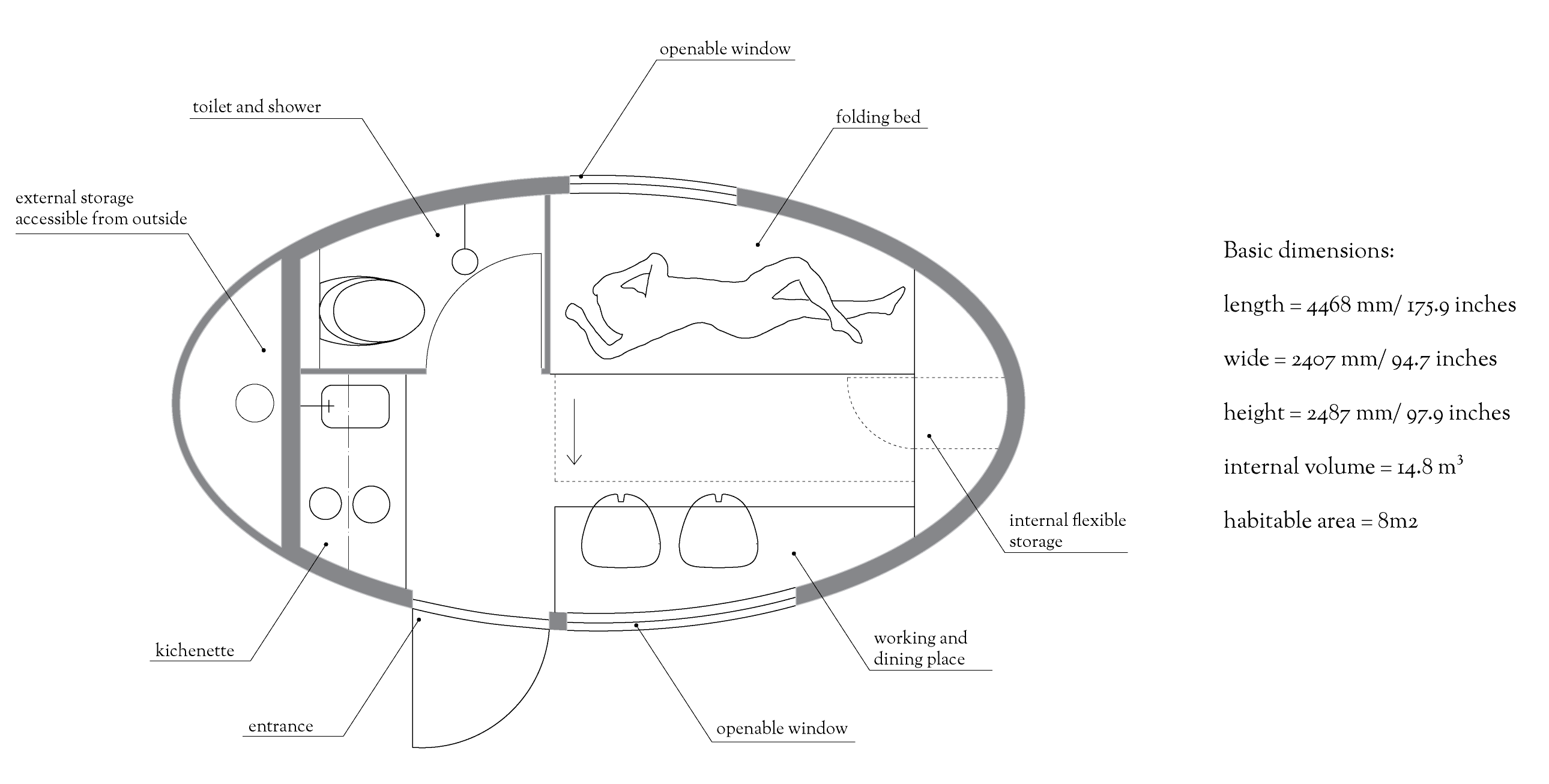 The capsule supplies electricity thanks to a retractable 750W wind turbine and 600W solar panels that cover 2.6m2 of its surface and its high capacity battery retains enough power to get through periods of little sunlight or low wind. As for water supply, the shape of the capsule was optimized in order to collect the rain and integrated water filters make it possible to use water of any source.
The price of ecocapsule has not yet been fixed, but the orders will begin by the end of 2015. Nice Architects is ready to deliver its capsules around the world, which will allow anyone to take a vacation at any location. The architects behind the Ecocapsule also believe it could be used for temporary research centers or in areas affected by natural disasters for rapid housing needs of the population.
Source: http://www.ecocapsule.sk/
Do you like this story?